School of Business
Board of Visitors
Founded in 2012, the Board of Visitors for the Georgia Gwinnett College School of Business is a consortium of prominent business and civic leaders selected from prestigious regional, national and international entities.
Board members partner with constituencies outside academia to build private support for the scholarships, professorships and internships that bring outstanding students, faculty and programming to GGC. For a term of three years, board of visitors members serve as connectors, advocates and representatives of the GGC School of Business, articulating its mission and vision.
Membership on the board is by invitation only. The roster of members of the Board of Visitors for the Georgia Gwinnett College School of Business is presented below.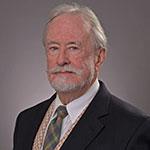 Perry L. Taylor, Jr., JD – Chair
Founding Equity Partner and Chief Executive Officer
Caledonian Investment Partners LLC
Perry L. Taylor, Jr. is the CEO of Caledonian Investment Partners LLC. Caledonian Investment Partners is a private investment firm and family office for the Taylor and Beardsley families. The company also provides consulting services to the financial services industry. Prior to forming Caledonian Investment Partners, Taylor was the executive vice president, general counsel and secretary of ABN/AMRO Chicago Corporation. Taylor also serves as an arbitrator for the American Arbitration Association's Commercial Arbitration Panel and Financial Industry Regulatory Association's Arbitration Panel.
Taylor serves on the Board of Trustees of the Rabun Gap Nacoochee School and chairs its Planned Giving Committee, and serves on the Finance and Strategic Planning Committee and Executive Committee.
Taylor received a Bachelor of Arts Degree from DePauw University in 1970 and a Juris Doctor, with high distinction and Order of the Coif, from the University of Iowa in 1973. He is also a Captain, United States Air Force Reserve, retired.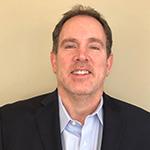 Sean Auerbach
Vice President of Operations, Assurant
Sean Auerbach is the vice president of Operations at Assurant, an international insurance company that offers insurance protection for a wide range of products. Prior to working for Assurant, Auerbach held the positions of chief operating officer for Oversite Data Services, senior vice president of Foreclosure Operations for Bank of America, and senior manager at Deloitte. Auerbach received his bachelor's degree from The Ohio State University in 1986. He then received his M.S. in management information systems from Boston University in 1987 and his MBA from Indiana University Bloomington in 1992. Auerbach has been a member of the Georgia Gwinnett College School of Business Board of Visitors since 2018.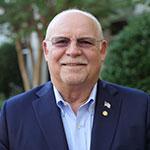 Marshall Boutwell
President and Chief Executive Officer
Peach State Federal Credit Union
Marshall Boutwell grew up in eastern North Carolina in a military family. He volunteered for the U.S. Army in 1967 where he held several command and staff positions. During his service in Vietnam he was awarded the Distinguished Flying Cross, Bronze Star Medal, Purple Heart, twelve Air Medals and the Vietnamese Cross of Gallantry. He completed his military service in 1972 and attended Campbell College in Buies Creek, N.C. graduating with honors in 1974.
Following 20 years of experience in the financial services industry, Boutwell joined Peach State Federal Credit Union (formerly Gwinnett Federal Credit Union) as president/CEO in 1994. During his tenure, Peach State has grown from $14 million to over $420 million in total assets. The credit union currently serves more than 60,000 members in Georgia and South Carolina.
In addition to serving on the Board of Visitors for GGC, Boutwell is an active member in the Rotary Club of Lawrenceville, serves on the Aurora Theatre board, the Gwinnett Tech Foundation board and the Lawrenceville Planning Commission. His dedication to the credit union movement earned him the prestigious Moses C. Davis Lifetime Achievement Award in 2015. He was also inducted into the Credit Union House Hall of Leaders in 2013 and was the recipient of the Polish Credit Union Foundation "Feniks" Award for his service to Polish credit unions in 2009.
Boutwell resides in the City of Lawrenceville with Lee, his wife of 49 years. They have one daughter, Meredith, who lives in Darien, Conn. with her husband Chris and their children.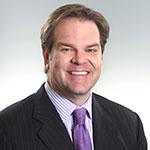 David Cross
Portfolio Manager and Wealth Adviser
U.S. Asset Management
David Cross is a certified portfolio manager and wealth adviser with U.S. Asset Management. His primary responsibility is portfolio management and client relationship management. In 2016, he left Merrill Lynch where he was the leader of a team that was responsible for managing over $220 million in client assets. He holds a degree in finance from Auburn University and earned the certified portfolio manager designation through the Academy of Certified Portfolio Managers and Columbia University. Cross has earned numerous distinguished service awards with his former employers including highest client retention and new client acquisition concurrently in 2009. He has over 25 years of experience managing investments for individuals, businesses and charities. He is active in the business and civic community, serving or having served a variety of organizations within the Gwinnett County area.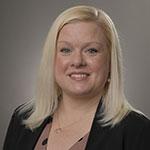 Jonelle Faal
Vice President, Asset Management
Greystone & Company, Inc.
Jonelle Faal is an experienced entrepreneur and commercial real estate industry professional. In her current role as vice president of Asset Management, at Greystone & Company, Inc., she oversees a $300 million portfolio of commercial real estate assets and provides strategic guidance to institutional investors. She is also a professor of real estate in the J. Mack Robinson College of Business at Georgia State University.
Faal is active in the business and civic communities of Gwinnett County and greater Atlanta. In addition to serving on the Board of Visitors for GGC, she serves on the Board of Directors for non-profit, Thrive Enterprises, Inc., is an academic contributor to the Institute of Real Estate Management, served on the Lanier Education Foundation Board, and supports various organizations that provide affordable housing.
Faal is a 2011 summa cum laude graduate of GGC and was recognized as a 2011 University System of Georgia Outstanding Scholar. She holds a Bachelor of Business Administration with a concentration in Finance. She also earned a Master of Science in Real Estate from Georgia State University.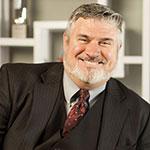 Jonathan Holmes – Development Committee Chair
Founder and Managing Partner, Mighty 8th Media
Managing Partner, LH Artisans
Jonathan Holmes is a founder and managing partner of Mighty 8th Media, a marketing and creative agency. He serves as board chair of Artworks Gwinnett, the acting council for the arts of Gwinnett, growing the arts, entertainment, and technology sectors as an economic engine for Gwinnett.
Holmes also serves as a board member of the Gwinnett Chamber of Commerce that improves economic opportunities for all by helping existing businesses grow and expand and recruit quality businesses and high-wage jobs to Georgia, the Metro Atlanta and Innovation Crescent regions, and Gwinnett.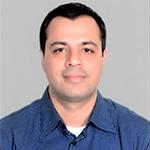 Nikhil Kotru
Senior Director of Supply Chain
Mitsubishi Electric Trane HVAV US LLC
Nikhil Kotru is a supply chain professional with over two decades of strong leadership and operational level experience with industry leaders including Infosys Consulting, Dell International Services and Fiat Industrial Group. He is currently the senior director of supply chain at Mitsubishi Electric Trane HVAC US LLC in Suwanee, Georgia.
Kotru is a 1998 graduate of Karnatak University in India with a BS in industrial engineering. In 2003, he earned an MS in industrial engineering with a specialization in supply chain and operations research from Bradley University. Kotru is a Six Sigma and Lean-certified engineer who enjoys world travelling, running, golfing and water sports.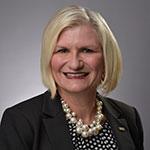 Chrissy Rosen, CFRE – Secretary
Executive Director, Individual Engagement
Georgia Gwinnett College
Chrissy Rosen is currently executive director of Individual Engagement in Advancement at Georgia Gwinnett College. She supervises a team of fundraising professionals in the areas of annual giving, major gifts, planned giving and alumni engagement.
Rosen was previously vice president for Planned Giving and Development for The United Methodist Foundation for the Memphis and Tennessee Conferences. Her non-profit career includes positions at Austin Peay State University, Murray State University and the University of South Carolina. Rosen was area director for the Paducah, Ky. office of the American Cancer Society and County Director of the Fighting Back Drug Prevention Initiative in Newberry, S.C. She has also served as a board consultant and trainer for the ministries of the Southeast Jurisdiction of the United Methodist Church.
Rosen's first career spanned nearly ten years in the 1980s and 90s in quick-service restaurant marketing and advertising. She worked with six different chains, including three years as account supervisor over a multi-million dollar yearly advertising budget for five markets of McDonald's.
In 2013, she earned the Certified Fund Raising Executive (CFRE) credential, which designates experienced fundraising professionals with the highest standards of ethics, competence and service to the philanthropic sector.
Rosen and her husband Walt reside in Duluth, GA.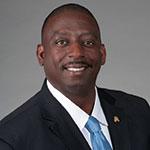 Hugh Rowden – Vice Chair
Head of Community Outreach
Senior Vice President
Wells Fargo & Company
As the director of Community Outreach, Rowden is responsible for leading community engagement programs and the company's mortgage outreach strategy. He oversees these outreach initiatives and collaboration with national nonprofit organizations, local housing counseling agencies and legal aids agencies in support of homeownership education, home preservation and special community programs. Hugh's team focuses on helping customers and community stakeholders in challenging times.
Rowden's previous roles with Wells Fargo include interim central region community relations leader managing local foundation giving and community development activities, local government relations regional director, mortgage servicing outreach director and retail mortgage sales manager for the Southeast Region.
He attended the University of Northern Colorado for his undergraduate degree, the University of Arkansas Sam M. Walton School of Business for Middle Management Leadership Development and Executive MBA from Mercer University at The Eugene W. Stetson School of Business and Economics.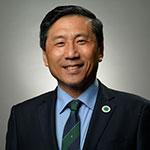 Dr. Tyler Yu
Dean, School of Business
Georgia Gwinnett College
Dr. Tyler Yu is currently a professor of economics and the dean of the School of Business at Georgia Gwinnett College. He has taught at the university level for 20 years, primarily at Mercer University, Ga. Undergraduate courses taught include principles of microeconomics, principles of macroeconomics, intermediate microeconomics, intermediate macroeconomics, international economics, quantitative analysis and methods, business statistics, multivariate applied business statistics, financial accounting, managerial accounting and cost accounting. At the graduate level, he has taught managerial economics, operations management, decision theory and international economics.
Yu has published more than 30 articles in refereed journals. He has also presented papers at academic conferences and published some of them in peer-reviewed conference proceedings.
He has been living in the Alpharetta area since 1990 with his wife, Mei, and their two sons. In his spare time, Yu loves to read, travel and spend time outside in the mountains or at the beach.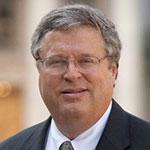 Don Balfour (Chair Emeritus)
Vice President, Waffle House, Inc.
Don Balfour is a vice president with Waffle House, Inc., where he has worked since 1984. He spent 22 years working in the Georgia State Senate, where he served on the Senate Rules Committee, the Appropriations Committee, Education Committee, and the Health and Human Services Committee. Also during his time with the Georgia State Senate, Balfour authored and helped pass the bill (Georgia SR 33) that established Georgia Gwinnett College. He holds a B.S. in Accounting from Bob Jones University and is the proud father of a GGC Class of 2017 alumnus.