Admissions
Visit and Learn about GGC
Visit and learn about GGC with great options to preview the Grizzly college experience – in-person or virtually, your choice.
Set your sights on GGC's stunning state-of-the-art campus. Meet with campus experts about academic offerings, affording college and so much more. Connect with peers to hear first-hand accounts about campus diversity, fitting in and GGC's dedication to student success. We can't wait for you to become a Grizzly.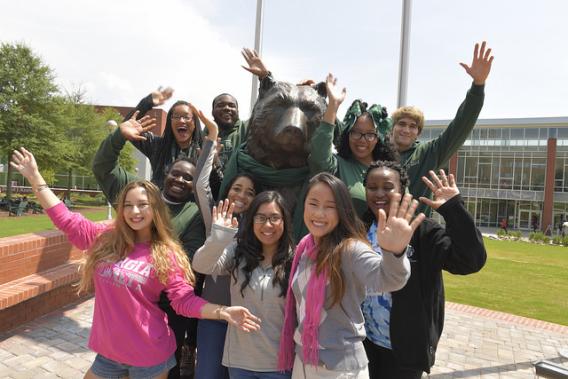 Tour Campus
Explore the Grizzly College Experience
Ruby Hernandez, '22
Bachelor of Science: Information technology, software development concentration
Autumn Musgrave Burgess, '22
Bachelor of Science: Nursing
Eric Thomas Jr., '22
Bachelor of Science: Human development and aging services, gender studies minor
Join Social Media
Need help deciding what to study?