School of Liberal Arts
Bachelor of Science: Integrative Studies
Create a multi-disciplinary degree program that satisfies your multiple interests
A Bachelor of Science in integrative studies degree is a single multi-disciplinary program – offered on campus or fully online – dedicated to fostering the ideals of a broad-based twenty-first century education.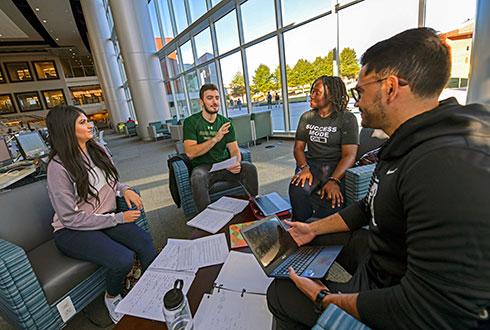 Access
Access to bachelor's degrees for more people, where potential trumps privilege, and tenacity and commitment matter more than one's academic past. Honors Program? We've got you covered there, too.
Attentive
Attentive education that focuses on your success with faculty mentorships that linger after graduation. Standards are high, but you've got this with access to tutoring and professors who are engaged in your success.
Affordable
GGC's innovative practices, caring culture and affordable tuition educate today's careers, and change the future for students at all levels, of all ages, from all walks of life.
Ready. Set. Become a Grizzly.
Integrative Studies Program Options
The integrative studies bachelor's degree requires students to complete three 18-credit hour major concentrations or two concentrations and one minor, certificate or certification – a structure that encourages the exploration and analysis of diverse disciplinary approaches to critical thinking and problem solving. While the degree requires concentrated study within carefully planned fields of inquiry, it also offers the freedom to choose among a wide range of academic areas of interest to design a major that aligns with twenty-first century workforce demands and emerging fields of study. A GGC student who earns this degree will have achieved a broad-based education grounded in a solid core curriculum, while drawing upon focused areas of study to simultaneously develop an understanding of the connections among disciplines.
Integrative Studies Concentration Options
*Integrative studies online delivery option
Biology
Business administration*
Chemistry
Cinema and media arts production*
Criminal justice / criminology*
English*
Environmental science*
Exercise science*
Health science
History*
Human services*
Information technology*
Mathematics*
Political science*
Psychology*
Integrative Studies Minor, Certificate, Certification Options
African American studies*
Anthropology
Biology
Business administration*
Chemistry
Creative writing*
Criminal justice / criminology*
English*
Film*
Gender studies*
Geography
Gerontology certificate*
History*
Information technology*
Integrative arts
Mathematics*
Musical studies
Paralegal certification
Physics
Political science*
Professional studies*
Religious studies
Spanish for professionals certificate*
Sociology*
Engaged Learning
GGC fosters partnerships with local community organizations to provide learning opportunities and tangible experiences that move portfolios to the top of the employment pile.
Academic conference presentations
Internships
Service learning
GGC also creates global engagement through internationalized i‑courses and study abroad opportunities.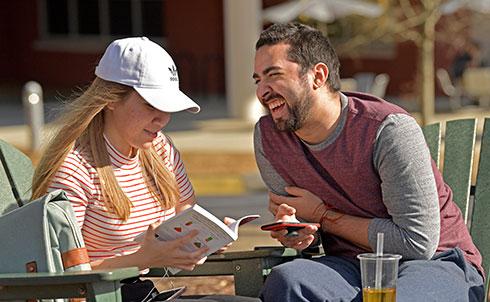 Minors, Certificates, Certifications
Minors, certificates and certifications add value and enhance degrees for enrolled degree-seeking students. Learn more about available professional certificate programs for non-degree seeking students.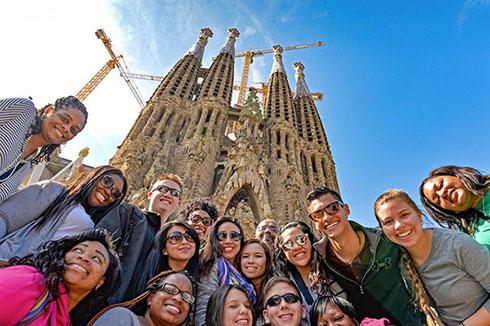 Get Involved
Challenge. Question. Collaborate. Contribute.
Unique to GGC's focus on student engagement, faculty invite students at all levels – including freshmen – to collaborate on research projects, conference presentations, even co-authoring articles published in academic journals.