Veterans Success
Enrollment Certification
Enrollment is certified at the start of the semester by the VA school certifying official for all chapters. Changes to enrollment (add/drop and/or withdrawals) are reported monthly.
Chapter 30, 1606 and 1607 Monthly Verification
All students who are receiving Chapter 30, Chapter 1606 and Chapter 1607 benefits must verify their monthly enrollment on or before the last day of each month. The benefit (monetary award) will not be released by the VA until this is done. Enrollment verification can be accomplished by using the VA toll-free telephone number 1.877.823.2378 or the WAVE feature found on the VA website.
The VA school certifying official assists and provides service to veteran-students in the following areas:
Processing applications for VA Educational Benefits
Counseling on VA Educational Benefits
Certification of enrollment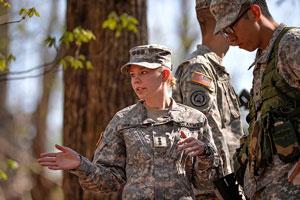 Student Responsibilities
Veteran and/or dependent students receiving GI Bill® benefits at GGC have ongoing responsibilities to the Department of Veteran's Affairs and Georgia Gwinnett College. The student's entitlement is based upon the number of credit hours for which they are enrolled. Current pay rates can be viewed at www.gibill.va.gov.
Veteran students must notify the VA school certifying official at GGC of any of the following:
Return after a semester absence
Decision not to have a semester certified
Withdraw from one or more courses
GI Bill® benefits have been exhausted
Change of major
Change of address
Eligibility and Payment Questions
Eligibility and payment questions should be directed to the Department of Veterans Affairs Regional Office.
Phone: 1.888.GI.BILL.1 (1.888.442.4551)
Website: www.gibill.va.gov
Email: @email
Department of Veterans Affairs
Atlanta Regional Office
1700 Clairmont Road
Decatur, GA 30033-4032