Benjamin Akins: DIRECTORY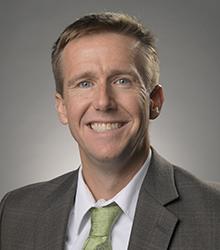 Dr. Benjamin W. Akins
Associate Professor of Legal Studies and Taxation
Biography
Benjamin Akins has served as an assistant dean for the School of Business since 2018. In this role, he coordinates the school's four centers, assists in the course scheduling process, liaises with Advancement to further the school's development initiatives and oversees the school's part-time faculty members.
Akins teaches courses in the areas of business law and income taxation. In his legal courses, students can expect ample class discussions supplemented by frequent quizzes and several multiple-choice exams. He conveys the information largely through storytelling, incorporating the major concepts as well as the important details. In his income tax courses, Akins splits class time between lecture of fundamental concepts and working through sample problems. He reinforces learning through regular homework assignments and quizzes. Major assessments include three to four problem-based exams along with two to three projects, which require students to complete tax returns for fictitious clients.
Akins previously lived in Washington, D.C., where he served as an attorney with the Office of Chief Counsel for the Internal Revenue Service. During the first half of his career with Chief Counsel, Akins worked with the Treasury Department to develop policy relating to non-profit organizations. As part of this role, he drafted regulations dealing with the relationship between the government and houses of worship. He also drafted guidance relating to the role of exempt organizations involved in prohibited tax shelter transactions. Akins spent the latter half of his tenure with Chief Counsel working as a litigator in the agency's Large Business & International Division. In this capacity, he served as legal counsel for the IRS during audits of large corporations, and he also represented the government's interests in Tax Court litigation.
Prior to moving to Washington, Akins lived in Manhattan, where he earned his graduate degree in tax law from New York University School of Law. Before Manhattan, he lived in Jackson, Mississippi, where he earned his first law degree. Akins worked his way through law school clerking for the Business Regulation and Enforcement division of the Mississippi Secretary of State's office.
Education
Doctorate – J.D. – Mississippi College School of Law
Master's –  LL.M. (taxation) – New York University School of Law
Bachelor's –  management – University of Georgia
Academic Interests
Exempt organizations
Charitable giving 
Law and technology
Law and society