Kristi Amatucci: DIRECTORY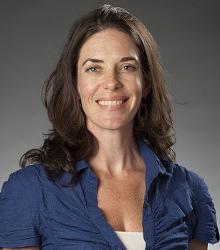 Dr. Kristi Bruce Amatucci
Professor of Literacy Education, Secondary Education Interim Department Chair
Office phone
Email Address
Biography
Dr. Kristi Amatucci has been at Georgia Gwinnett College since 2010. She currently teaches EDUC 3650A, Instructional Methods in Secondary Classrooms, and ELAN 3500, Literacies & Literature for Adolescent Readers, for the School of Education. Before completing her Ph.D., Amatucci was a high school literature and composition teacher for six years in Athens, Ga. She is a lifelong reader and writer.
Amatucci has presented her work at regional, national and international conferences. She has published in English Education, English Teaching: Practice and Critique, Qualitative Inquiry, the International Review of Qualitative Research, and Cultural Studies<=>Critical Methodologies.
Amatucci also enjoys travel, movies, music and yoga.
Education
Doctorate – language and literacy education – University of Georgia
Master's – English education – University of Georgia
Bachelor's – comparative literature – University of Georgia
Academic Interests
Reading and writing pedagogies
Digital literacies
Teacher education
Qualitative methodologies
Distinctions
Distinguished Qualitative Dissertation Award (2011), The International Center for Qualitative Inquiry
Genelle Morain Award for Outstanding Doctoral Teaching (2010), Language and Literacy Education, University of Georgia
Teacher Consultant, Red Clay Writing Project