Student Success
Grizzly Mentor Collective
The Grizzly Mentor Collective program links new students one-on-one with a peer mentor who has experienced many of the same challenges and gone on to succeed.
GGC students who sign up for the program are paired with someone invested in their success – a person ready to listen, inspire, help navigate challenges and recognize opportunities. Students will learn what to expect in school, how to approach challenges, gain career advice and valuable insights, while mentors will build their networks and develop skills to become better professionals and leaders.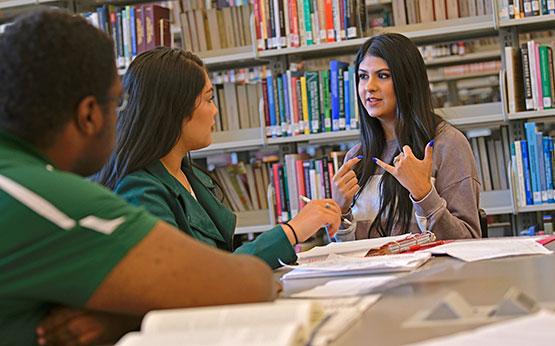 How it Works
Mentors and mentees must register and complete a three-minute online survey with questions about background, academic interests, hobbies and more.
Mentees are matched with a mentor based on the survey responses.
An SMS text message introduces the mentor and mentee, and they can start engaging with their counterpart.
Become a Mentor
Become a Mentee