School of Liberal Arts
Bachelor of Arts: Cinema and Media Arts Production
Influence the World
Media impacts our lives on a daily basis. From cinema and television, to smartphones and Facebook, media entertains us, informs us, and shapes the modern world around us.
Make your mark in modern media and experience the power of changing the way people think and feel – about themselves and the world around them.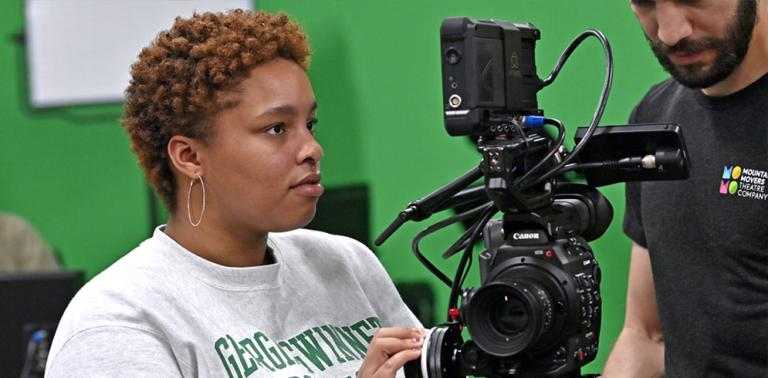 Access
Access to bachelor's degrees for more people, where potential trumps privilege, and tenacity and commitment matter more than one's academic past. Honors Program? We've got you covered there, too.
Attentive
Attentive education that focuses on your success with faculty mentorships that linger after graduation. Standards are high, but you've got this with access to tutoring and professors who are engaged in your success.
Affordable
GGC's innovative practices, caring culture and affordable tuition educate today's careers, and change the future for students at all levels, of all ages, from all walks of life.
Ready. Set. Become a Grizzly.
Cinema and Media Arts Concentrations
The design and production concentration has specifically been designed to train individuals for the highly demanded on-set (below-the-line) positions needed for Georgia's industry workforce. Students completing this concentration will be set-ready for production at the entry level.
The entertainment industries studies concentration is designed for students considering careers in other professions in the media industries such as law, media entertainment, digital media, publishing, etc. This track also serves students who will seek out higher education opportunities in graduate programs in film, television, and/or other media.
The writing for stage and screen concentration is designed for students interested in above-the-line positions as writers in theatre, film, television or the web. Students are required to complete a writing project within a professional writing "story room" environment that results in a material screenplay in collaboration with an industry collective.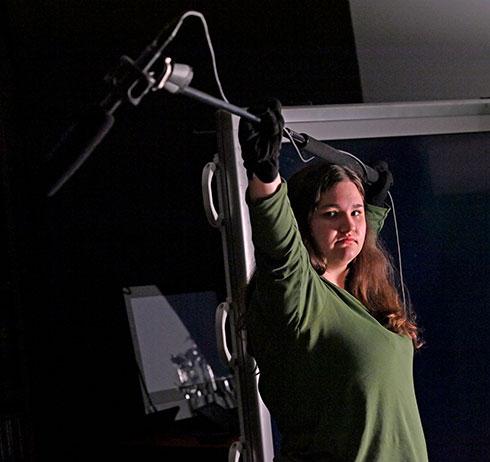 Careers and Grad School Prep
The study of film and media is highly interdisciplinary, leading to exciting careers in areas such as film, television, broadcasting, advertising, social media manager, event manager, magazine journalist, public relations, and publishing. Students with a bachelor's degree in cinema and media arts production can also prepare students for graduate studies, media education, and a variety of professional degrees in film and television studies and other media industries.
On set production assistant (PA)
Script supervision
Office PA
Location scout
Electric: on set operators
Editorial assistant
Journalist
Advertising copywriter
Digital copywriter
Scriptwriter
Social media manager
Community arts worker
Marketing executive
Master of fine arts (MFA) in visual arts, film, creative writing, theatre and drama
Master of arts (MA) or doctorate (Ph.D.) in film, television, communications, media studies, screen studies, English
More information on employment opportunities can be found at the websites of the Bureau of Labor Statistics (PDF) and Georgia Department of Economic Development.
Engaged Learning
At Georgia Gwinnett College, students are uniquely situated within a "camera-ready community" that embraces Georgia's burgeoning film industry. CMAP majors gain hands-on experience with current digital media equipment and media techniques, participate in rewarding internships that connect students with industry professionals, and attend courses tailored to their interests and skills in various areas of film and other media industries.
CMAP majors also benefit from professional training, internships, apprenticeships and job placement opportunities from GGC's partnership with the Georgia Film Academy.
GGC also creates global engagement through internationalized i‑courses and study abroad opportunities.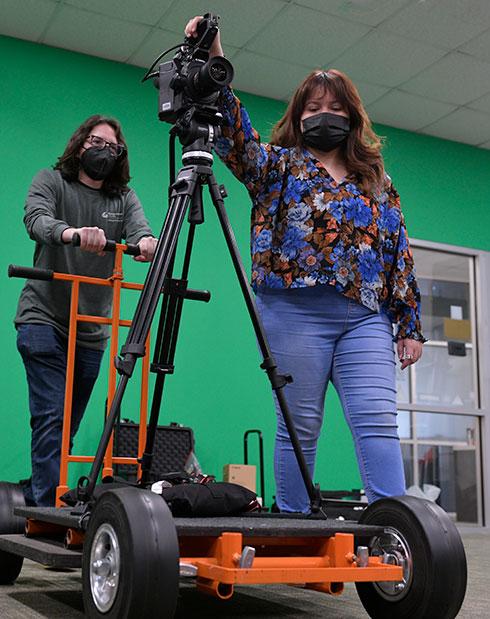 Minors, Certificates, Certifications
Minors, certificates and certifications add value and enhance degrees for enrolled degree-seeking students. Learn more about available professional certificate programs for non-degree seeking students.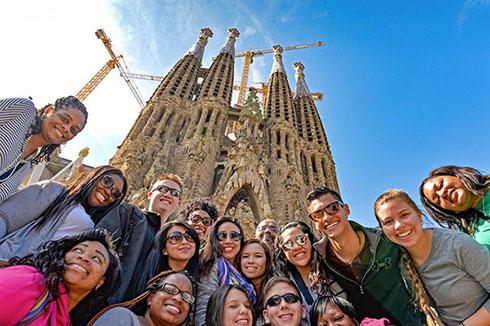 Get Involved
Challenge. Question. Collaborate. Contribute.
Unique to GGC's focus on student engagement, faculty invite students at all levels – including freshmen – to collaborate on research projects, conference presentations, even co-authoring articles published in academic journals.