Student Career Services
Lending Closet: Career-ready Attire
Career Services supports student success through GGC's Lending Closet, a professional apparel lending service.
Lending Closet Hours and Location
Monday-Friday, 8 a.m. – 5 p.m.
Student Center, room E-2130
Lending Closet Services
Currently enrolled GGC students may select from professional attire and get assistance coordinating color, style selections and fit to look your best at job interviews, classroom presentations or business events.
The Lending Closet offers a variety of professional attire.
Suits
Shirts
Neckties
Blouses
Skirts
Shoes
Accessories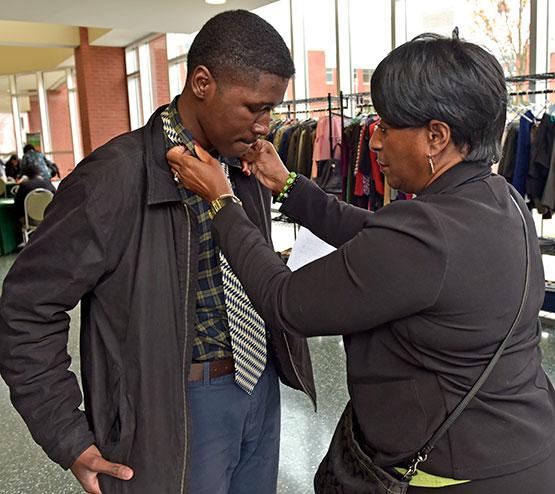 There's no charge to borrow from the Lending Closet, but borrowed garments should be returned laundered and pressed or dry-cleaned before their designated return date.
Donate to the Lending Closet
Donate gently-used, modern business attire and accessories that have been properly cleaned. Donation receipts are available.
Men's Garments and Accessories (He, Him, His)
Preferred colors for suits/pants: black, blue, khaki and brown.
Suits
Sport coats
Trousers
Dress shirts
Dress shoes
Belts, socks, neckties
Women's Garments and Accessories (She, Her, Hers)
Preferred colors for suits, pants/skirts: black, blue, khaki and brown.
Suits
Cardigan sets
Jackets
Skirts
Slacks
Blouses
Shoes, costume jewelry, hosiery (new)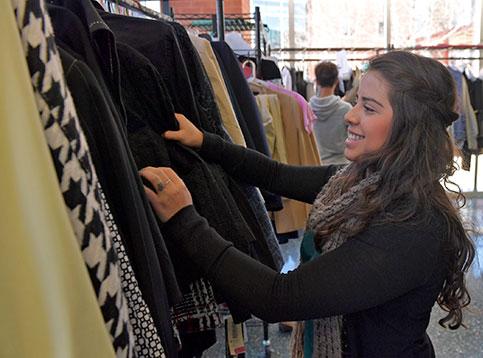 Not Accepted
The Lending closet does not accept sleepwear, "athleisurewear," jeans, t-shirts, leggings, halter tops, or any items that are soiled, stained or torn.
Contact Career Services with questions about the Lending Closet or to make an appointment, try on garments or make donations.