Georgia Gwinnett College celebrates Hispanic Heritage Month with food, music, art
September 26, 2023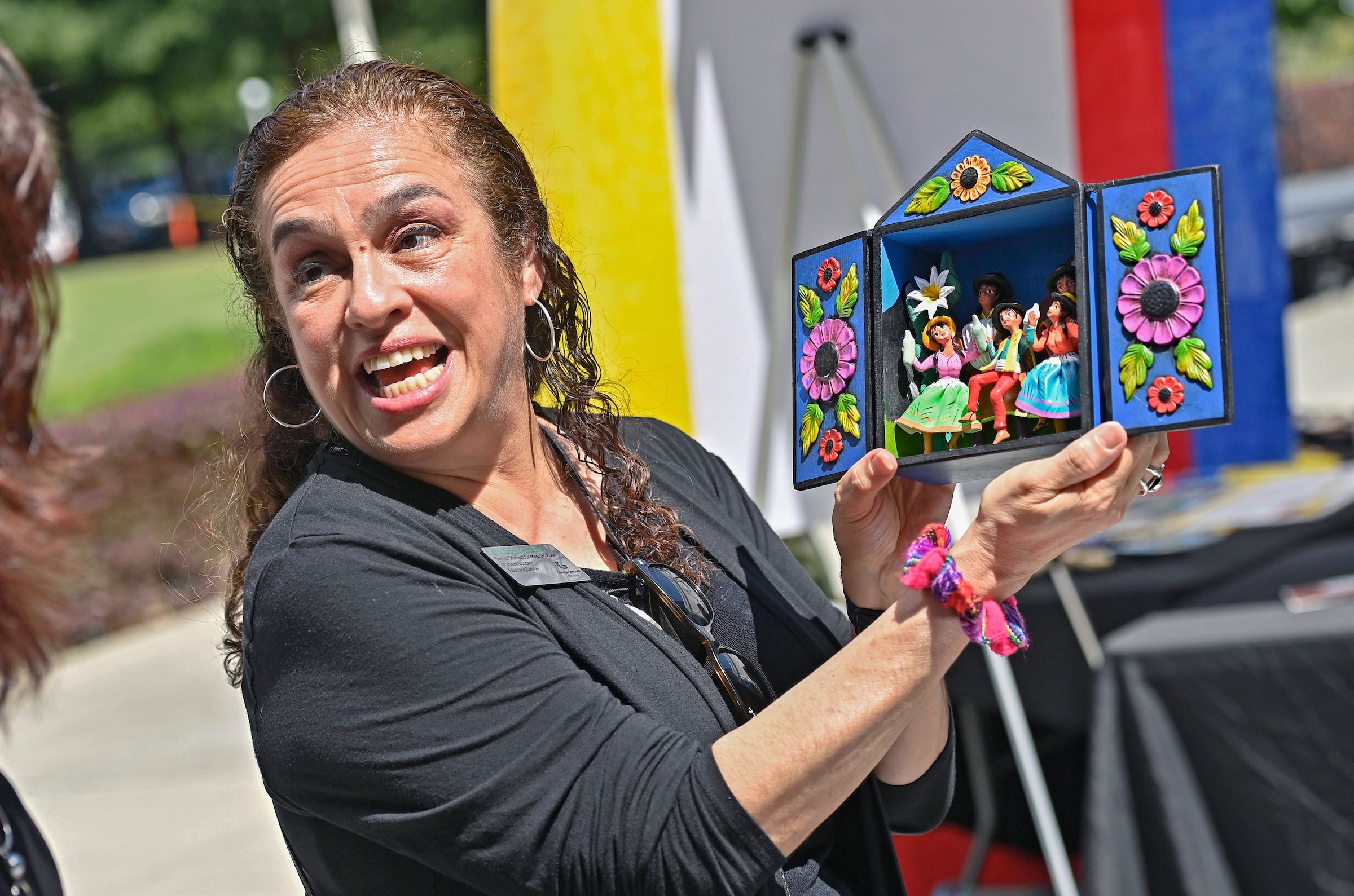 The richness of the Hispanic/Latino culture was on display at Georgia Gwinnett College's (GGC) Hispanic Heritage Festival, held on GGC's campus. Sponsored by the college's Hispanic Achievers Committed to Excellence in Results (HACER) living-learning community and the Organization of Latin American Students (OLAS) student group, the event kicked of a long slate of campus activities to celebrate Hispanic Heritage Month.
Nancy Ciudad-Simmons said the event was designed to bring awareness, engagement and appreciation of the Hispanic/Latino culture. Ciudad-Simmons, who is a senior student success advisor at GGC said countries such as México, Costa Rica and Venezuela were among the Spanish-speaking countries represented at the event. 
Her colleague, student success advisor Diana Gonzalez displayed the pieces she created as part of the HACER Colores art exhibition at the event based on myths and legends from her home country, Colombia. HACER Colores drew students and staff who were eager to display art from their home countries to participants.
Gonzalez was also on hand to demonstrate a dance called "El Sanjuanero" with her dance partner, GGC senior information technology major Alejandro Osorio. The folk dance originates from San Juan de Pasto, Colombia and is performed along with a bambuco song bearing the same name. Gonzalez said in her culture, the traditional dance is typically learned at an early age.  Gonzalez said she learned the dance when she was eight.
"But I had to re-learn it for the presentation," she laughed. "It took us about three weeks to re-learn the dance."
GGC will continue its Hispanic Heritage Month celebration with campus events through mid-October.
View and download Hispanic Heritage Festival gallery.