Georgia Gwinnett College graduates first cohort in new Health Science major
April 26, 2023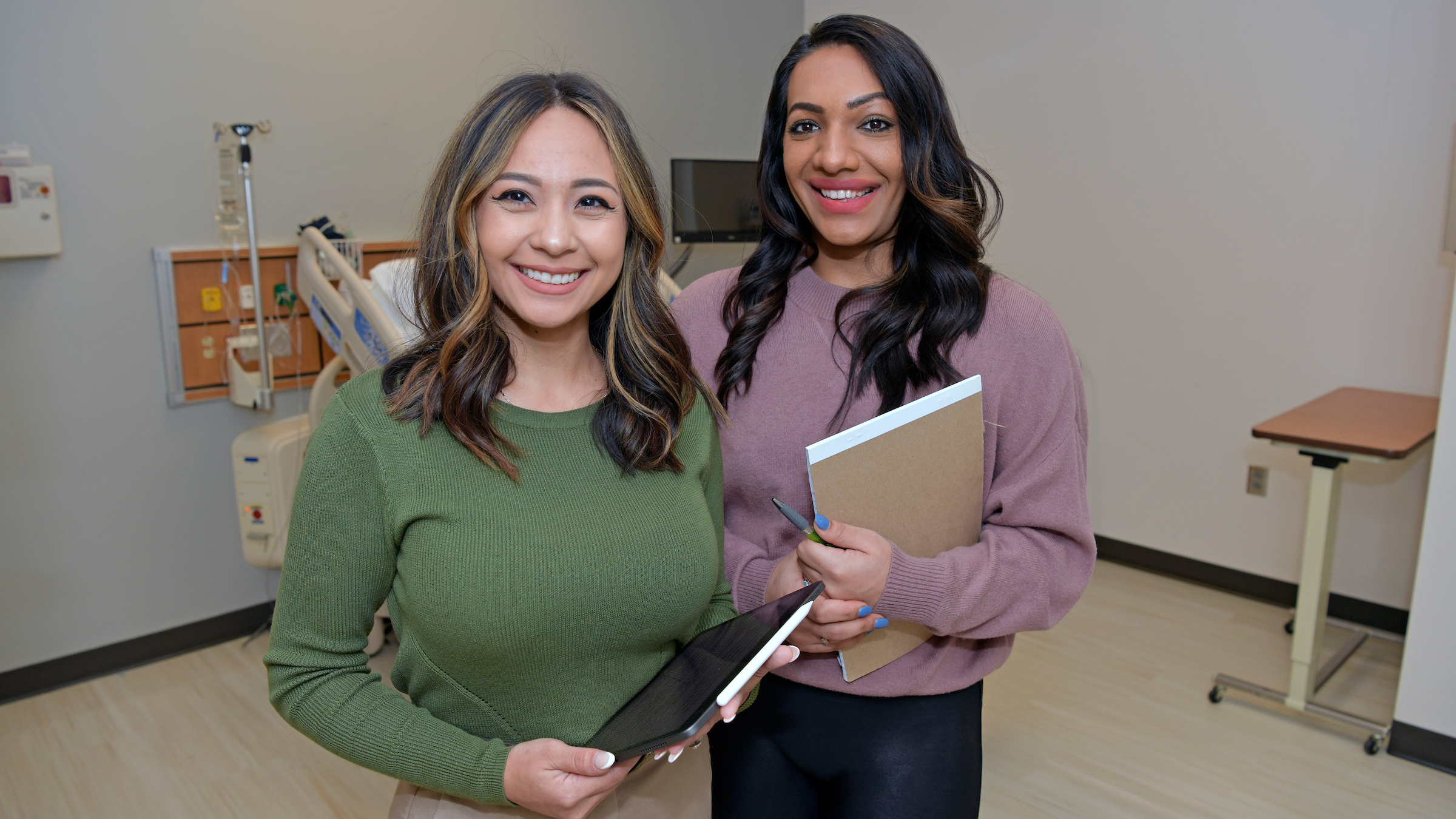 According to the U.S. Bureau of Labor Statistics, the need for health care professionals will grow 13% over the next decade, translating to more than two million new job openings in the next ten years and another two million openings projected to come from growth and replacement needs. The median wage for health care practitioners and technical occupations was $75,000 in 2021, while the median annual salary for all occupations was $45,760.
Georgia Gwinnett College (GGC) launched a new degree program in 2020, allowing students to capitalize on that opportunity. Its first cohort of students will graduate during the college's May 11 commencement ceremony.
The GGC Bachelor of Science in Health Science program offers two concentrations: patient navigation and public health.
Patient navigation is a new field developed to decrease disparities in health outcomes. A patient navigator helps guide a patient through the health care system. This includes help through the screening, diagnosis, treatment and follow-up of a medical condition, such as cancer. A patient navigator helps patients communicate with their health care providers and may also help them set up appointments for doctor visits and medical tests and get financial, legal and social support. They may also work with insurance companies, employers, case managers and others who may affect a patient's health care needs.
Graduates with a public health concentration can go on to careers in myriad sectors in the health care industry, from health educators and health sciences officers to health program managers, health communications specialists, health services managers, environmental scientists, research assistants, disease investigators and more. These roles are most often found in local, state or federal government organizations, community-based organizations or nonprofit organizations. Graduates of the program can also go on to earn master's degrees in public health, health care administration or health care management.
Nina Cleveland, department chair of Health Science, said that in a time when health care professionals are in such high demand, those with public health and patient navigation skills will stand out.
"These students are training to be the next generation of health care professionals. They will be able to affect change in health outcomes for many people during their careers," said Cleveland. "Patient navigators will decrease burdens and barriers for the health care system as well as their patients. Public health graduates will help to strengthen our public health workforce so impacted by COVID-19. It has been a privilege to be a part of this solution, and I am excited to see these first graduates enter their careers."
Nellie Benjumea, a senior from Auburn, Georgia, will be one of the first graduates in the patient navigation program.
"I enrolled as a public health student, but after a year, I realized I wanted more interaction with patients individually, so I switched to patient navigation," said Benjumea. "What I find really interesting about this major is that it goes more in-depth on the social determinants of health and the development of interventions that address unique barriers to access to health services. A patient navigator's role is essential in reducing health disparities."
Mohena Singh, a senior born in New Delhi, India, who grew up in LaGrange, Georgia, will be one of the first to receive the degree with public health concentration. She said she chose the major because she has always had a passion for helping others.
"Choosing the public health program allows me to build a great foundation of knowledge on various issues that affect the health and well-being of individuals, and that will enable me to contribute to good health outcomes," said Singh, who plans to get a master's degree in health promotion and behavior and eventually work for the Centers for Disease Control and Prevention as a public health advisor.
Leaving graduates prepared to segue into further learning is one of the features built into GGC's health science program. Like Singh, Benjumea plans to continue her education. She will attend Emory University's Accelerated Bachelor of Science in Nursing program with a long-term goal of becoming a nurse practitioner.
"I hope the knowledge and experience I gained as a GGC patient navigation student will help me become a leader in nursing," said Benjumea. "I'm sincerely grateful for not only being given a chance to pursue my passion but to be one of the first students to establish a program that will produce change agents in patient care coordination."