Venezuelan immigrant overcomes cultural, language barriers to graduate college
April 30, 2023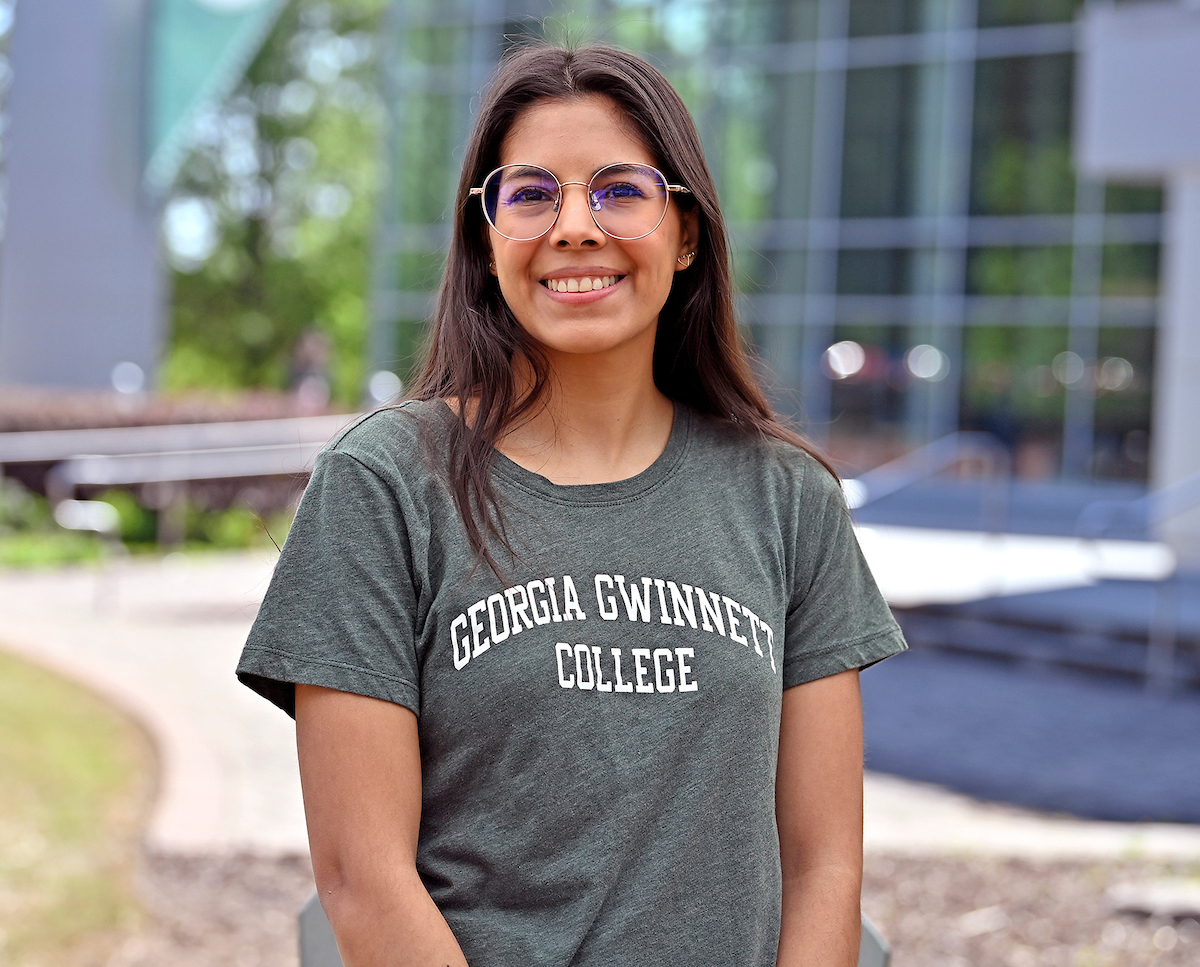 Camille Covarrubias spent most of her life in Mérida, Venezuela, a small city in the middle of the Andes mountains. Steep green hillsides rise high from the edges of the town and end in sharp rows of snow-capped mountains. It was a beautiful place to grow up, breathing crisp mountain air and enjoying mild temperatures year-round.
After high school, she became a nursing student, inspired by her grandparents, who were both doctors.
"I remember sitting in my grandma's office, who was an anatomy professor, and having endless conversations about the human body and how it functions," said Covarrubias. "Just as well, I remember spending afternoons with my grandpa as he attended to patients and explained to me x-rays images. They both inspired me to pursue knowledge in health science."
Sadly, while Covarrubias was making her way through high school and becoming a young adult, corruption and violence began seeping into her high mountain corner of the country. By the time she was a sophomore in college, the crime rate in her beloved hometown had escalated to the point where she feared for her life. Desperate to reclaim her future, she acquired a student visa and moved to the United States. It was 2017, she was 23 years old, and she couldn't speak English.
Covarrubias made her way to Georgia, where she had relatives, and submersed herself in intensive English classes. After four months, she enrolled as an ESL (English as a Second Language) student at the University of Georgia (UGA). She was shocked to learn her college credits from Venezuela were non-transferable. She would have to start from scratch.
"That hit me like a ton of bricks," she said. "But I was determined."
After two months at UGA, she wasn't sure if she would make it. She'd applied there because it was the only college she knew anything about, and it wasn't turning out to be a good fit. Fortunately, she'd heard her classmates talk about another, newer college in the same area: Georgia Gwinnett College (GGC). After some research, she decided to transfer to GGC's English Language Institute. It turned out to be one of the most important decisions of her life.
"I must say what made me stay at GGC was how welcoming everyone was with me as an international student, and the diversity around campus made my experience a lot less intimidating and incredibly interesting," said Covarrubias.
Covarrubias never let her dreams of being a nurse fade and applied to GGC's nursing program in her sophomore year, but she did not pass the entry exam.
"At this point, I was beginning to stress and get a bit depressed because my goal of becoming a nurse was slipping further and further away," she recalled. "Fortunately, this was right when GGC offered its new patient navigator program."
She realized she had been practicing the same skills taught in the patient navigator program while helping her peers as an advocate in the Hispanic Achievers Committed to Excellence in Results (HACER) learning community, so she signed up. The patient navigator program was a perfect fit for her.
"I naturally enjoy helping people," she said. "It's something that genuinely makes me happy, ever since I was a kid. I was always the first person to attend to someone who was hurt or going through some discomfort. Patient navigation is advocating for patients and helping them decrease any burden that is preventing their wellness, which I strongly believe is very important in health care."
Covarrubias says she owes her success at GGC to the many caring professors she had during her time there, but Dr. Nina "Eva" Cleveland, chair of the Health Science department, was a life-changing mentor.
"Dr. Cleveland met me when the patient navigation program was starting, and I was struggling to register for classes and coordinate my student visa requirements. Ever since that moment, she has been very supportive and an excellent guide on this journey. She is always there when I have questions and puts a lot of effort into providing the best answers for me."
After graduation, Covarrubias will continue her education journey at Emory University, where she will begin its master's in nursing program this fall.
"None of my plans happened as I planned them. However, I trusted God and followed his lead, and I could not be happier with how my life is turning out."