Georgia Gwinnett College offers Instant Decision Day to Collins Hill High, program poised to expand
March 7, 2023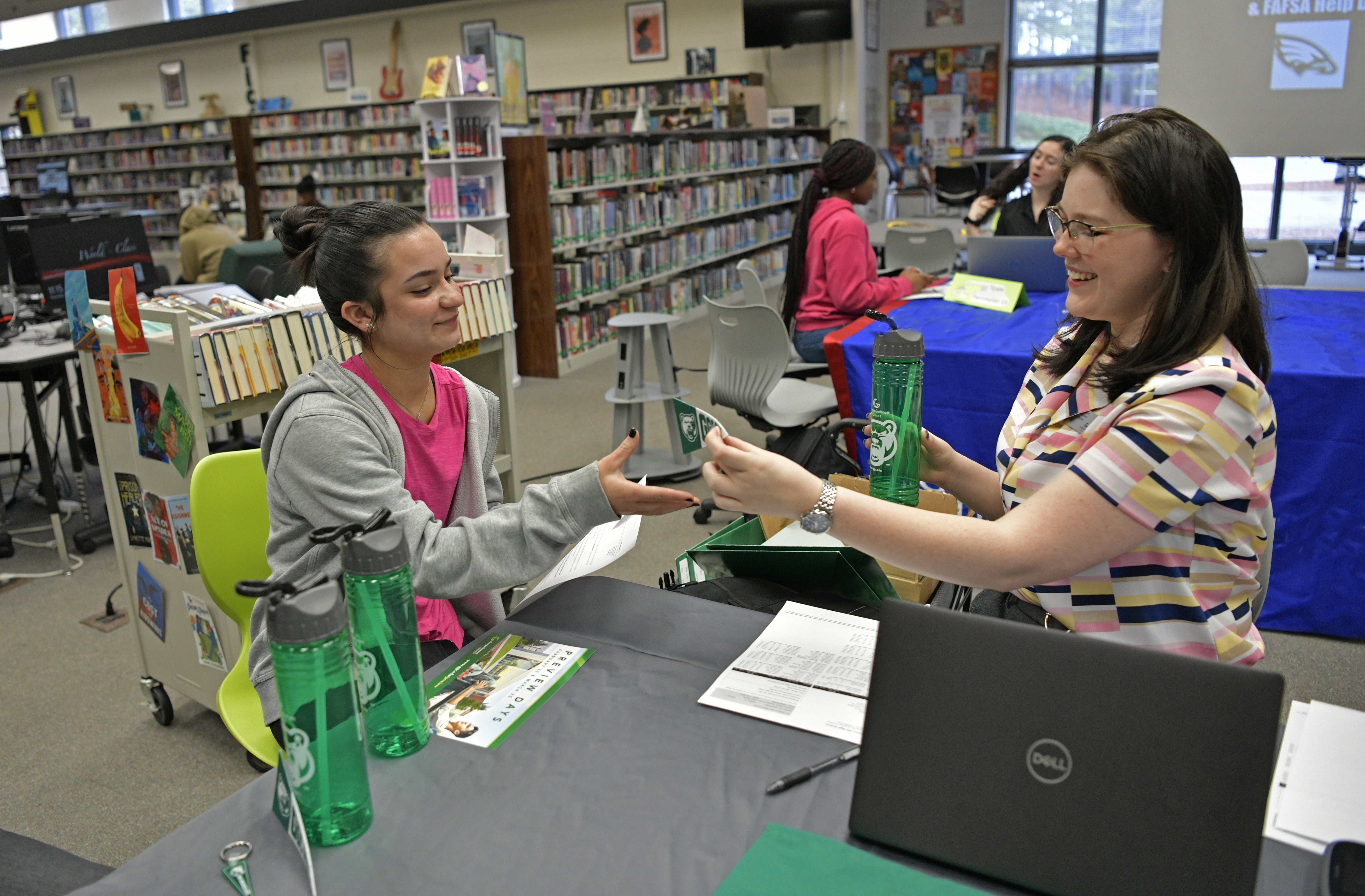 Georgia Gwinnett College (GGC) counselors traveled to Collins Hill High School on March 2 to offer Instant Decision Day (IDD) to high school seniors. The IDD event allowed college hopefuls to meet with admissions counselors, who helped them fill out GGC application forms and evaluated their transcripts. Students who met GPA requirements were provided an instant admissions decision on the spot. Twenty-one students were admitted to GGC at the event.
GGC has offered more than 50 IDD events to schools in Gwinnett County and Metro Atlanta since September with more to come, according to Lisa Boone, GGC's associate director of admissions.
"This figure doubles our efforts from last year," said Boone.
Boone said the program has expanded this year to high schools as far east as Savannah and as far south as Valdosta. The team's future plans include expansion of the IDD program to Georgia's border states. With the support of the University System of Georgia, GGC recently established a waiver so that students in states that border the Peach State will pay in-state tuition.
"Since we began the IDD program, we have seen GGC's enrollment numbers increase and the demand by high schools for our IDD program has doubled," Boone said.
Recently released data indicates that GGC's total spring student headcount, including new, transfer and returning students, is up 5% over this time last year. First-year freshman are up 52% from spring 2022.
The program is popular among students because it gives them the chance for an on-the-spot result, eliminating the nail-biting process of application and the length of time from application to decision.
"We are meeting students where they are," said Boone. "It's so rewarding to see how excited they get when they are accepted into GGC. And then they get to go home and celebrate again with their parents on the same day."
View and download Collins Hill High School Instant Decision Day photos.