Georgia Gwinnett College students begin fall semester, enrollment continues to rise
August 15, 2023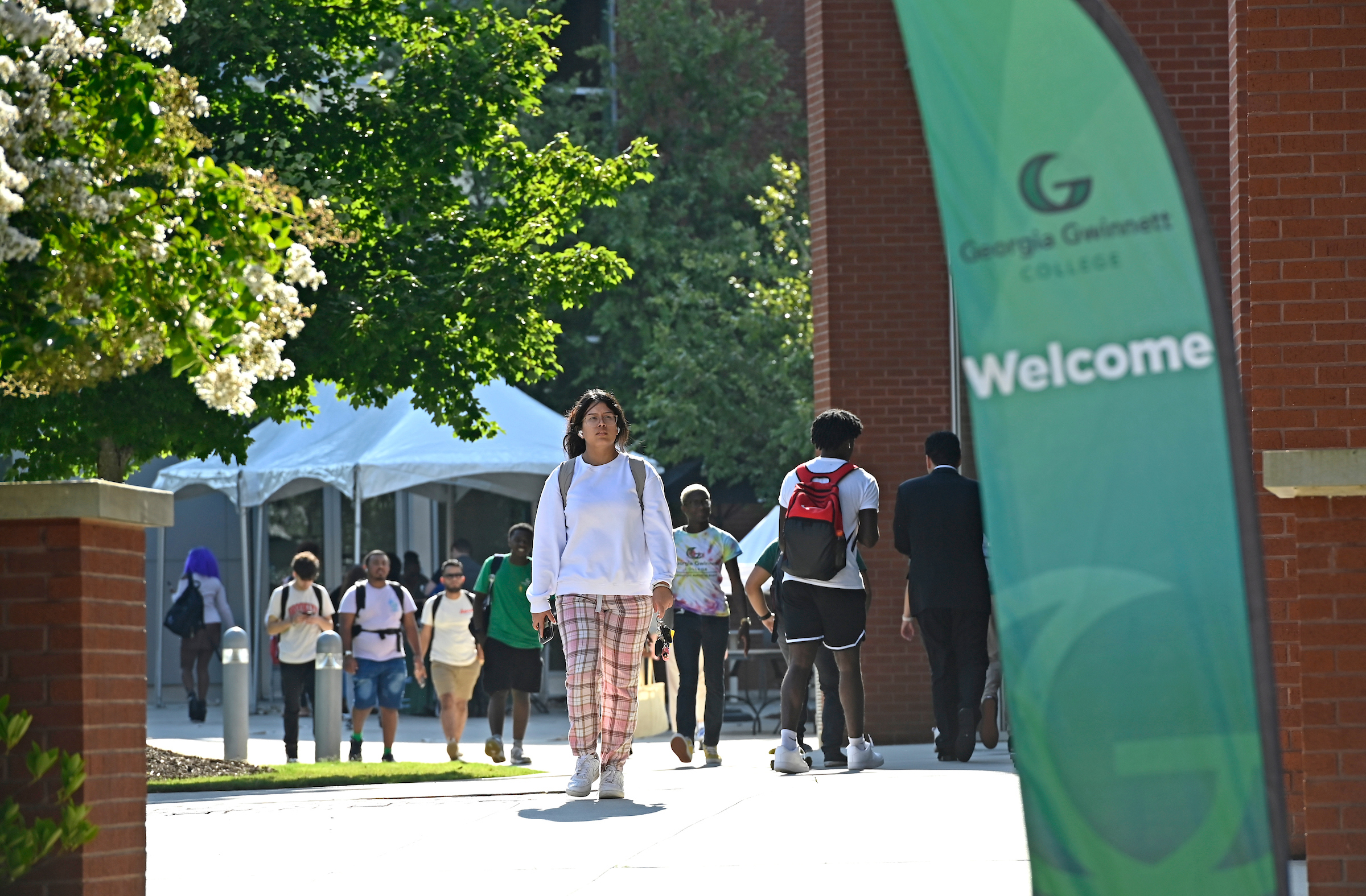 Enrollment at Georgia Gwinnett College (GGC) maintained its upward trajectory as students started classes for the fall semester.
Preliminary numbers from the college show enrollment at more than 12,000 students (new and returning) which is 9% percent above fall 2022.
"With more than 4,000 new students, we're excited to welcome our largest incoming class since 2019," said Dr. Michael Poll, GGC's vice president of Enrollment Management and Institutional Research.
Poll said the college has seen an uptick in retention with returning students up 8.5 percent. New students, he said, are up 10 percent – on top of a 14 percent increase of new students in fall 2022.
These numbers are part of a continuing upward trend. In the 2023 spring semester, the college's enrollment was up more than 5% – the second largest enrollment surge in the USG's 26 institutions. During the summer, when enrollment typically lags, GGC's 2023 summer enrollment increased 14%.
Other notable gains include Hispanic students, which now comprise 28% of the college's student population. In the past five years, the Hispanic student population has grown by 8%. In 2022, GGC earned its designation as a Hispanic Serving Institution.
Poll said part of the strategy to attract students is to proactively engage and support learners no matter where they are in their learning journeys as they travel to and through college.
"We have to meet students where they are," he said.
Other strategies include exposing students to higher education earlier in their academic journey. Just last year, GGC worked with Gwinnett County Public Schools to create and host the Grizzly Academy Dreamers initiative, an after-school enrichment program held on GGC's campus. The program is open to third- through fifth-grade students at select Gwinnett County elementary schools. Also in 2022, the college earned a Georgia Foundation for Public Education grant to place GGC math tutors at Alford Elementary.
At GGC, Poll said his team increased campus tours in the summer and added them on the weekends.
"Once students and their families visit GGC, they fall in love with the campus – it's a great experience for them," Poll said.
Although student enrollment numbers in the initial few weeks of the semester are typically fluid and subject to change, Poll said all signs continue to point to a robust fall enrollment. These numbers will be verified later this fall by the University System of Georgia.