NSF grants bring IT opportunities for underserved students, cutting-edge equipment to GGC
September 5, 2023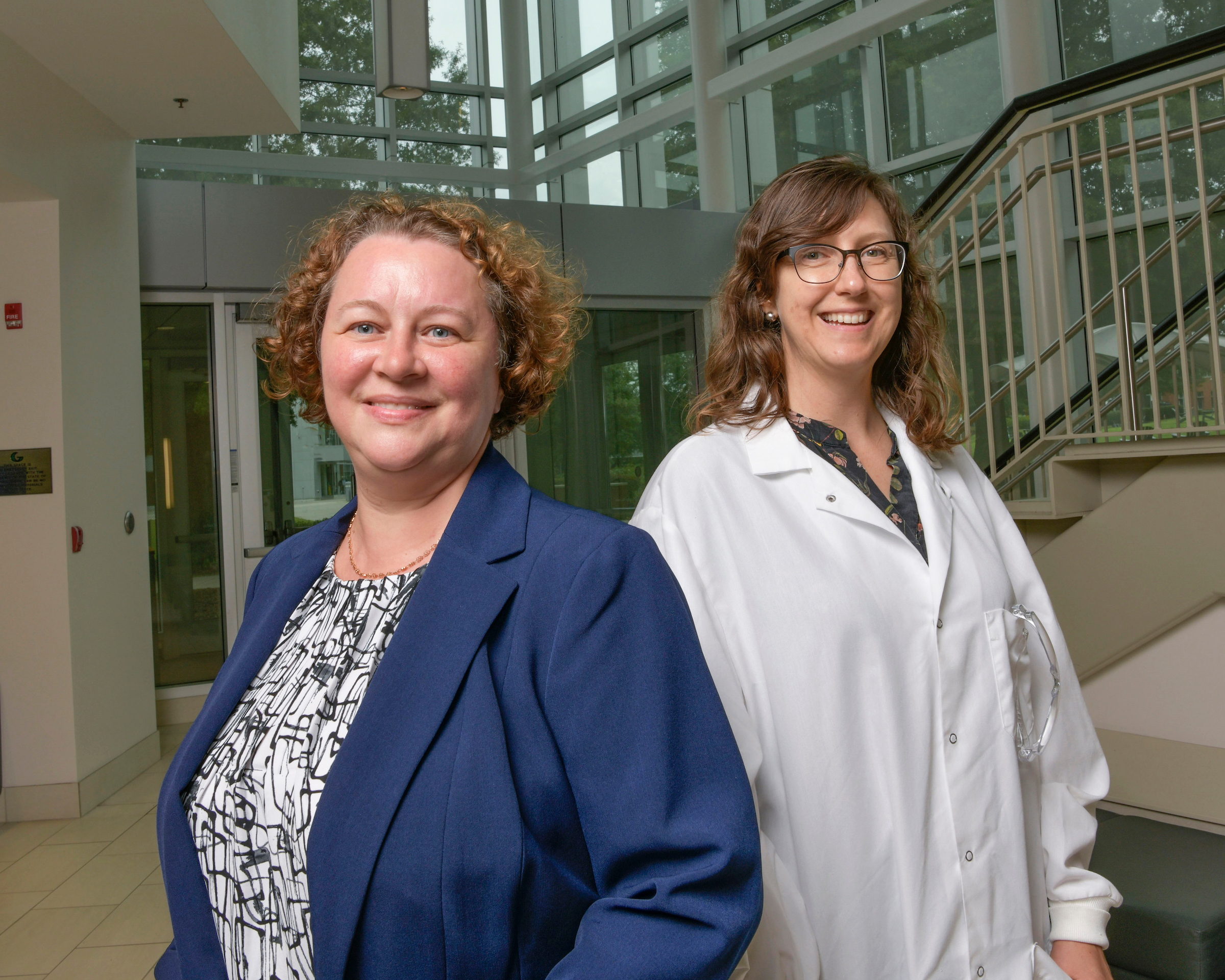 Faculty at Georgia Gwinnett College (GGC) will be able to broaden opportunities for science students and offer state-of-the-art equipment, thanks to two National Science Foundation (NSF) grants totaling more than a half a million dollars.
An interdisciplinary team of chemistry, biology and physics faculty led by Dr. Kathryn Zimmermann, associate professor of chemistry, received a $203,047 NSF Major Research Instrumentation (NSF MRI) grant for the purchase of an inductively-couple plasma mass spectrometer (ICP-MS).
The cutting-edge piece of equipment, capable of measuring very small concentrations of metals, is not typically found at primarily undergraduate institutions, said Zimmermann, and will raise GGC's appeal to prospective science students in the county, state and beyond.
"It will be used to train GGC students and allow us to include them as researchers on projects led by GGC faculty," said Zimmermann. "This type of hands-on experience with state-of-the-art instrumentation is a vital part of GGC's program and is often credited with helping students obtain employment in industry following graduation."
Dr. Charles Pibel, associate dean of the School of Science and Technology, said the ICP-MS will allow researchers to investigate samples for their elemental composition and any harmful, heavy metals or other elements of interest. 

"For instance, one project will look for heavy metals in aerosol particles in the air near roadways, or so-called 'traffic-related' elements," said Pibel. "Another project will analyze the composition of fish 'ear bones' that reveal the history of the fish's exposure to elements in the environment."
The second grant will help expand and broaden the impact of GGC's Technology Ambassador Program (TAP), which was established in 2012 to increase the number of students in information technology (IT) majors, particularly those underrepresented in computing like women, African Americans, Hispanics and people with disabilities. Led by Dr. Anca Doloc-Mihu, associate professor of IT, the faculty team was awarded $300,000 for two years of support.
"This grant will allow us to expand and broaden the impact of the TAP program by sharing our experience and work products with the public, thereby creating a community dedicated to promoting IT outreach," said Doloc-Mihu. "Also, a newly created alumni network will provide career development workshops to nurture the current TAP students and strengthen this exemplary program.
Pibel said the IT grant will go a long way in leveling the playing field in one of the most vital job markets in the modern world.
"The TAP program's goal has been to recruit and train young people in computer technology for the last 10 years," said Pibel. "They have done this through the development of engaging, hands-on activities for K-12 and college-age audiences. Sharing a repository of this work will allow other groups to adopt and disseminate these activities in communities across the country and beyond."